An evening of 'Murder Ballads & Dark Songs', Steve Lacy live, the Oh Sees Halloween Concert, Dia de los Muertos at Hollywood Forever and more.
Monday, October 28, 2019 / 7–9 p.m. / Book Soup
As the daughter of astronomer Carl Sagan and writer/producer Ann Druyan, Sasha Sagan was raised on a kind of spirituality based in nature and science rather than religion. When she became a mom, Sasha sought to establish and nurture rituals based on what she knew and found profound. So, she funneled her personal wisdom into a book and that's how "For Small Creatures Such as We" came to be.
Sasha will discuss the natural phenomena she discovered behind some of our most cherished celebrations and milestones — births, deaths, holidays, anniversaries and weddings — joined by Nicole Richie. Yes, that Nicole Richie, from "The Simple Life."
Attendance is free / More Information
Tuesday, October 29, 2019 / 8–11:59 p.m. / The Echo
In celebration of Halloween and all things spooky, Los Angeleno presents Murder Ballads & Dark Songs, an evening of timeless songs about killers, scorned lovers and evil-doers. Covers and originals performed by Caught A Ghost, Tashaki Miyaki, Los Dead Dreams, Gun Outfit, The Little Miss, Cassandra Violet, Henry Wolfe, Emily Lacy, Honey Child, The Burials, Harley Cortez, Nora Keyes, Starlight Cleaning Co., Soft Sailors, and Jenny Luna & The Moondogs.
This is the sixth almost annual edition of Murder Ballads & Dark Songs, a tradition conceived by Los Angeleno Events Editor Daiana Feuer back in the days of the beloved L.A. Folk Fest.
Tickets: $15 / More Information
Wednesday, October 30, 2019 / 8–11 p.m. / The Wiltern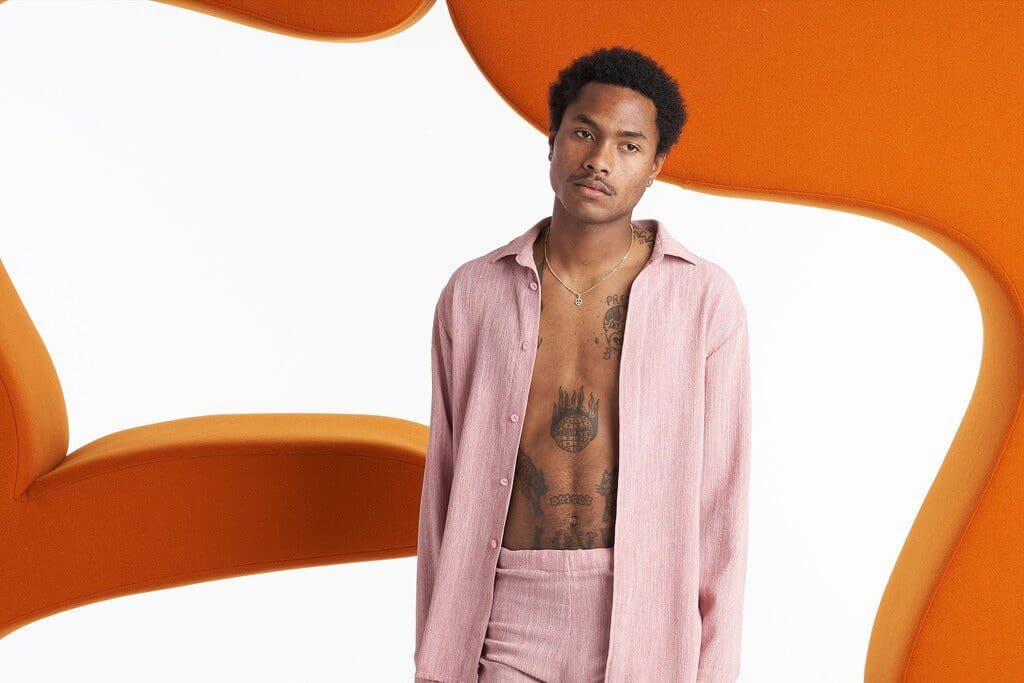 Compton-native Steve Lacy got into music playing Guitar Hero and eventually worked up to actual electric guitar in the neo-soul band The Internet, which he joined in high school. Like all members of the group, Lacy has pursued solo projects on the sidelines, giving rise to his 2017 EP, "Steve Lacy's Demo," which he produced almost entirely on his iPhone, and leading up to the release of his debut full-length album, "Apollo XXI," which came out this year.
With guitar at center stage, the 21-year-old delivers relaxed jams that flow somewhere between R&B, soul and indie-pop with a sprinkle of hip-hop. It's full of sexy, melty goodness.
Tickets: $30+ / More Information
Thursday, October 31, 2019 / 9 p.m. to 12 a.m. / The Teragram Ballroom
What better way to celebrate Halloween than by getting your face melted off by one of the best rock 'n' roll bands in L.A. fronted by a man that almost exclusively wears shorts. Joining the esteemed Oh Sees and their double drummer craziness, Prettiest Eyes makes maniacal, psychedelic rock that crawls into your eyes and burrows into the spinal cord. Weirdo Night hostess with the mostest Dynasty Handbag will open the night with her outlandish breed of delightfully taboo humor.
Tickets: $24-$26 / More Information
Friday, November 1, 2019 / 8 p.m. to 12 a.m. / Los Angeles Theatre
Substance is a new festival focused on electronic post-punk and darkwave music matched with hypnotic visual phenomena to set the party off, described by organizers as a "tightly curated, multi-sensory, multi-day concert event beyond the bounds of the norm." Synth pop pioneer Gary Numan headlines Friday's edition with a set comprised of tunes spanning his 40-year career, alongside Detroit-based dance-punk duo Adult, minimal analog-electronic torchbearers Xeno & Oaklander and techno-industrial pop artist Kanga.
Tickets: $39.50-$150 / More Information
Saturday, November 2, 2019 / 12 p.m. to 12 a.m. / Hollywood Forever
Dating back to pre-Columbian Aztec culture, Dia de los Muertos is a celebration of life and death, uniting families with their departed loved ones. It's long been embraced by Los Angeles as a major cultural event. It's the 20th anniversary of the event at Hollywood Forever Cemetery and this year's theme centers on the monarch butterfly and its winter home, the Mexican state of Michoacán, where Dia de los Muertos has been celebrated for centuries.
The day-long event invites attendees to participate in a Calacas costume contest, enjoy Mexican cuisine and crafts, experience five stages of music and performances, including headliner Cafe Tacuba, and examine the more than 100 altars created by locals honoring their ancestors.
Tickets: $25 / More Information
Sunday, November 3, 2019 / 11 a.m. to 7 p.m. / Blum & Poe
Finally, the marathon of Halloween is over. Time to read a book. Or at least look at one full of pictures. This three-day event, produced by a committee of L.A.-based publishers, librarians and curators, brings together new publications and projects by local and international exhibitors, film screenings by Now Instant Image Hall and La Collectionneuse, an archival exhibition curated by Guadalupe Rosales and music by Pacoima Techno. All this amidst a plethora of stimulating activity.
Attendance is free / More Information