Department of Water and Power customers can get kickbacks on appliances, including air conditioners and pool pumps. It's free money for items you may be in the market for (or that you may have just bought).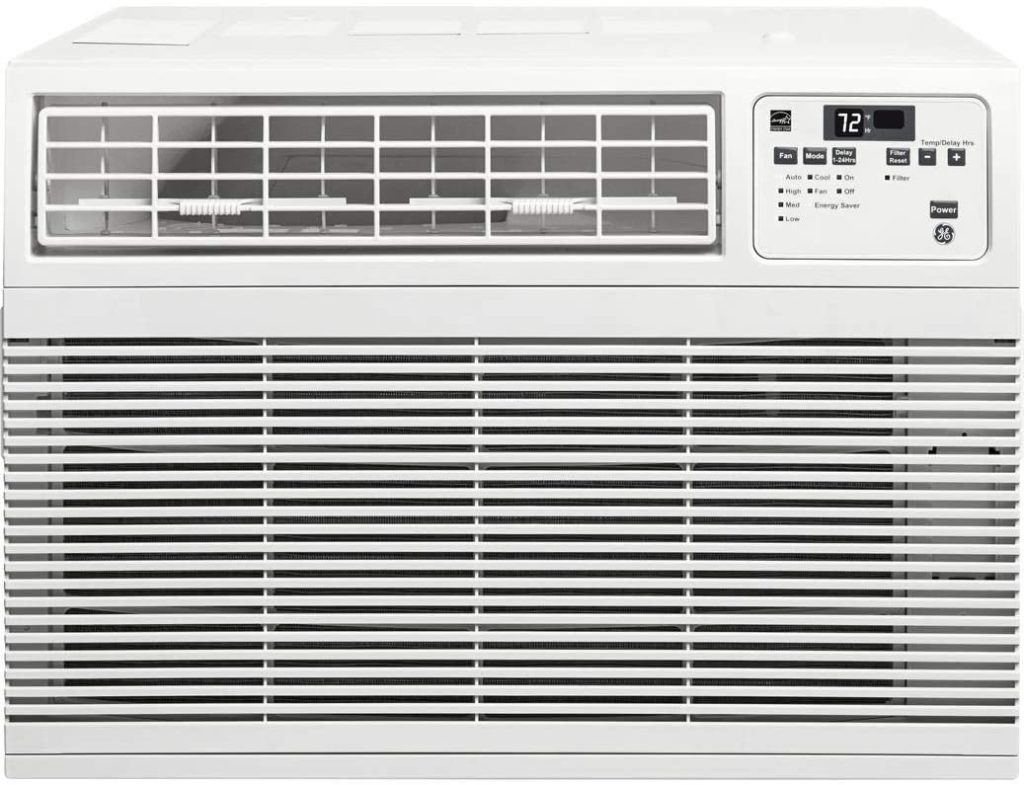 It's about to get hot. Real hot.
The sort of hot that might cause your better half to whine about the fact that you are an "adult," and yet you have no air conditioner.
Every video game system. Every streaming channel. Three TVs in a one-bedroom apartment — but no air conditioner.
Most summers, you might be able to sweat it out, but with few hotel pools to sip girly drinks next to, and nerves on edge after five months of fearing death lurking on every surface, this might be the time to bite the bullet and either buy a new air conditioner or upgrade the old one that's rattling in your window.
Luckily for you, the DWP has a healthy list of units and other items that they recommend so much they'll pay you a few bucks to buy them.
And if you've already invested in these items in the last 12 months, you still might be eligible for the cold hard cash.
Simply visit the DWP's Marketplace and click on the item you are either interested in or have purchased in the last year. The categories that qualify for rebates include thermostats, light bulbs, power strips, refrigerators, air conditioners and TVs.
Once you find the category you want, you'll see that, like Leo, there are hundreds of models to choose from. The air conditioner section features over 500 units alone from a variety of manufacturers.
Like most shopping websites, you can sort items by price, and on the DWP marketplace, you can even sort them by energy efficiency. And as you can see above, if you buy a unit for $625 or just $300, you can still get $75 back.
Just make sure to apply for the rebate within 12 months of purchase.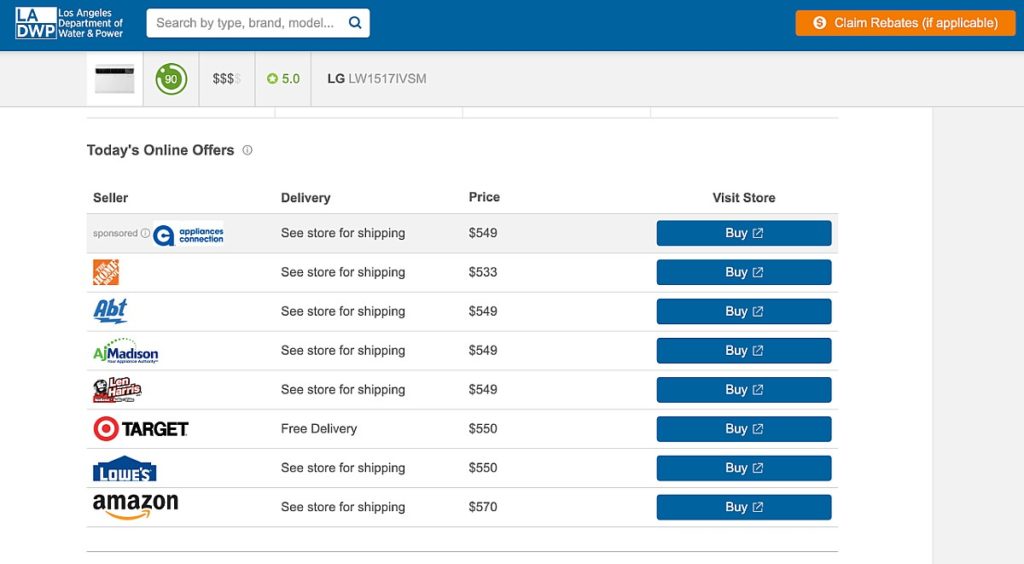 Once you have chosen which item you want, click on the Where to Buy tab, and it will lead you to this window with an impressive list of retailers that carry the product. Sometimes there may even be delivery details to help you make your decision.
After you have made your purchase you can apply for the rebate right on the DWP site.
How easy is that?
Best of all, if you have already bought an item that you see on the DWP's list, and you purchased it within the last 12 months, you can also get a rebate. Just click on the bright orange Claim Rebate button on the top of the Marketplace page.
You're welcome.
If you have questions about the Consumer Rebate Program, feel free to email them at [email protected] or call (844) 335-1297.
Tell them Los Angeleno says hey.