With candidate flyers spilling out of mailboxes and yards filling with signs it's apparent that Los Angeles' District 13 is the center of a close race for its City Council seat between incumbent Mitch O'Farrell and union organizer Hugo Soto-Martinez. 
The two candidates held a tight race during the June primary election, with Soto-Martinez pulling ahead with a nearly 10 percent lead over incumbent O'Farrell.
Both candidates spent hundreds of thousands of dollars campaigning with O'Farrell spending the third most of any candidate running for city council during the primary. This election comes during fervent times in Los Angeles where Angelenos have seen an increase in homelessness, inflation and climate issues. The recent clash between police and protestors at Echo park in 2021 has made District 13 residents particularly invested in this election. O'Farrell and Soto-Martinez have addressed these issues in fiery debates and local speeches, but what are the candidates' track records? What are their plans should they win?
Mitch O'Farrell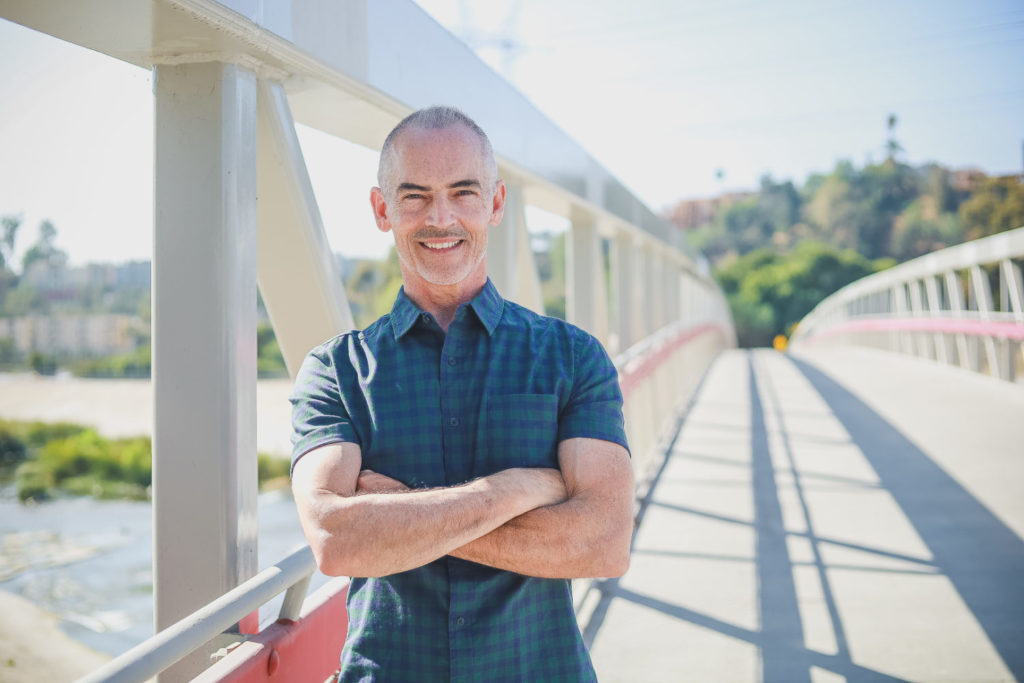 Mitch O'Farrell has sat on the City Council for nearly 10 years and is the first Native American on the Los Angeles City Council. As an environmentalist, he currently serves as chair of the City Council's committee on Environmental Justice and Climate Change, where he helped adopt the L.A. 100 plan which hopes to bring Los Angeles to carbon-neutral power by 2035. According to O'Farrell's website, he has approved 7,000 units of permanent supportive housing and developed more than 4,000 affordable housing units.
O'Farrell, along with several other council members, has been working to implement a city-wide Office of Unarmed Response & Safety to help respond to homeless and mental health crises. The proposed office will use a variety of unarmed response programs including CIRCLE (Crisis and Incident Response through Community-Led Engagement). CIRCLE was a pilot program that started in January 2022 in O'Farrell's own CD 13 and Mike Bonin's CD 11. The program saw much success, which encouraged O'Farrell and other counselors to propose it be city-wide. The Council Member was fairly popular with his constituents, having beaten his opponents by a significant margin during the 2017 election.
Opinions on the council member have soured lately due to an incident at Echo Park in March of 2021, which involved a clash between protestors and police during a sweep of a homeless encampment by the Echo Park lake. Opponents of O'Farrell (including Soto-Martinez) have scrutinized his handling of the situation and for allowing the encampment to grow to such a large size in the first place. O'Farrell responded to the incident and claimed the sweep a "success".
"We have placed 209 people experiencing homelessness into transitional shelters with supportive services, medical care, and other humane and necessary resources," O'Farrell said on Twitter. The council member has since stood by his claims and his handling of the incident.
Hugo Soto-Martinez
Hugo Soto-Martinez worked as a union organizer for 16 years and worked with UNITE HERE, an international union organization, for 11 years. Soto-Martinez said in an interview with Aura Vasquez that the final push that made him run for city councilor was witnessing the incident at Echo Park.
"Those corporate, divisive, hateful elements that we fight so hard were here in our backyard, in this district," Soto-Martinez said in his interview.
Since starting his campaign Soto-Martinez has received endorsements from City Councilors Nithya Raman, and Mike Bonin, and from former candidate Kate Pynoos. With the help of Pynoos, Soto Martinez created a comprehensive plan to fight homelessness. The plan involves: improving upon Project Roomkey and Project Homekey to convert more vacant and underused buildings into housing, removing violent sweeps of homeless encampments, and building drop-in centers to get homeless people access to mental and physical healthcare. However, Soto-Martinez's plan may already be facing dilemmas as Project Roomkey will be shutting down by January of next year. Federal funding for the project has dried up and with only three hotels still participating in the program, it may be difficult for Soto-Martinez to find funding and willing hotels to start the program back up again.
Soto-Martinez has also been vocal about improving the city's infrastructure, specifically addressing the lack of bike lanes. Using social media he has demonstrated this by directly displaying the issues in infrastructure by recording his bike trips and walks throughout and beyond District 13
In an increasingly progressive district, Soto-Martinez seems to have an advantage with endorsements from the Democratic Socialist of America, an organization that has helped council members Nithya Raman and Eunisses Hernandez win their seats. However, O'Farrell has received endorsements from the Los Angeles County Democratic Party and the Avance Democratic Club appealing to more moderate democrats in the city. O'Farrell has also received support from organizations invested in real estate like the California Apartment Association, which has spent millions on independent campaigns in his favor.
With the general election just a month away, residents should expect campaign ads from both candidates to begin pouring through their mailboxes again as this will certainly be another tight election.