Comic book stores act as a beacon in geek culture, inviting fans of numerous franchises to indulge in books, games and collectibles. When they opened Revenge Of Comics and Pinball earlier this year, Jeff Eyser, Joe Kuntz and Joe Myers made building a community their top priority and set about creating an immersive and welcoming environment.
With its retrofuturistic aesthetic, stepping into Revenge Of feels like walking onto the set of a sci-fi movie. From the neon bodega counter to the refrigerator-like comic book racks, it's apparent that the owners fine-tuned every detail. The immersive experience does not stop at the register. Turn a corner and you'll be transported into space. Inspired by the Nostromo spaceship from "Alien," the pinball arcade at Revenge Of features an industrial sci-fi design with grated floors and ceilings, worn panel walls, blue lights and, of course, rows of colorful collectible pinball machines.
"The goal from the beginning was to make a really immersive experience," said Jeff Eyser co-owner of Revenge Of. "Whether it's, like, the bodega side or the spaceship side, we wanted it to be kind of overwhelming with the visuals."
The owners also run Flip This Bitch Design, a production design company where they create sets for TV shows, weddings and other events, which explains the high level of detail in their store. Using their assets and the design teams from their company, they were able to model the store to their liking. According to Eyser, the idea for Revenge Of came as a result of the vast amount of pinball machines they had collected during the pandemic.
"Around the time that COVID hit, we started collecting pinball machines," Eyser said. "The pinball machines started to slowly take over [our] warehouse, to the point where we were like, maybe this should kind of be its own business. After everything started opening back up, we started looking for spaces and thought, you know, what else can we do to make it more of a community gathering place? So we brought in all of our other interests — like comic books and toys and all that sort of thing — to make a store of it."
"They seem to understand what's essential — and if they're missing anything, they're more than happy to get it for me. Having a local store that keeps up to date on everything is extremely convenient."

— D, a customer at Revenge Of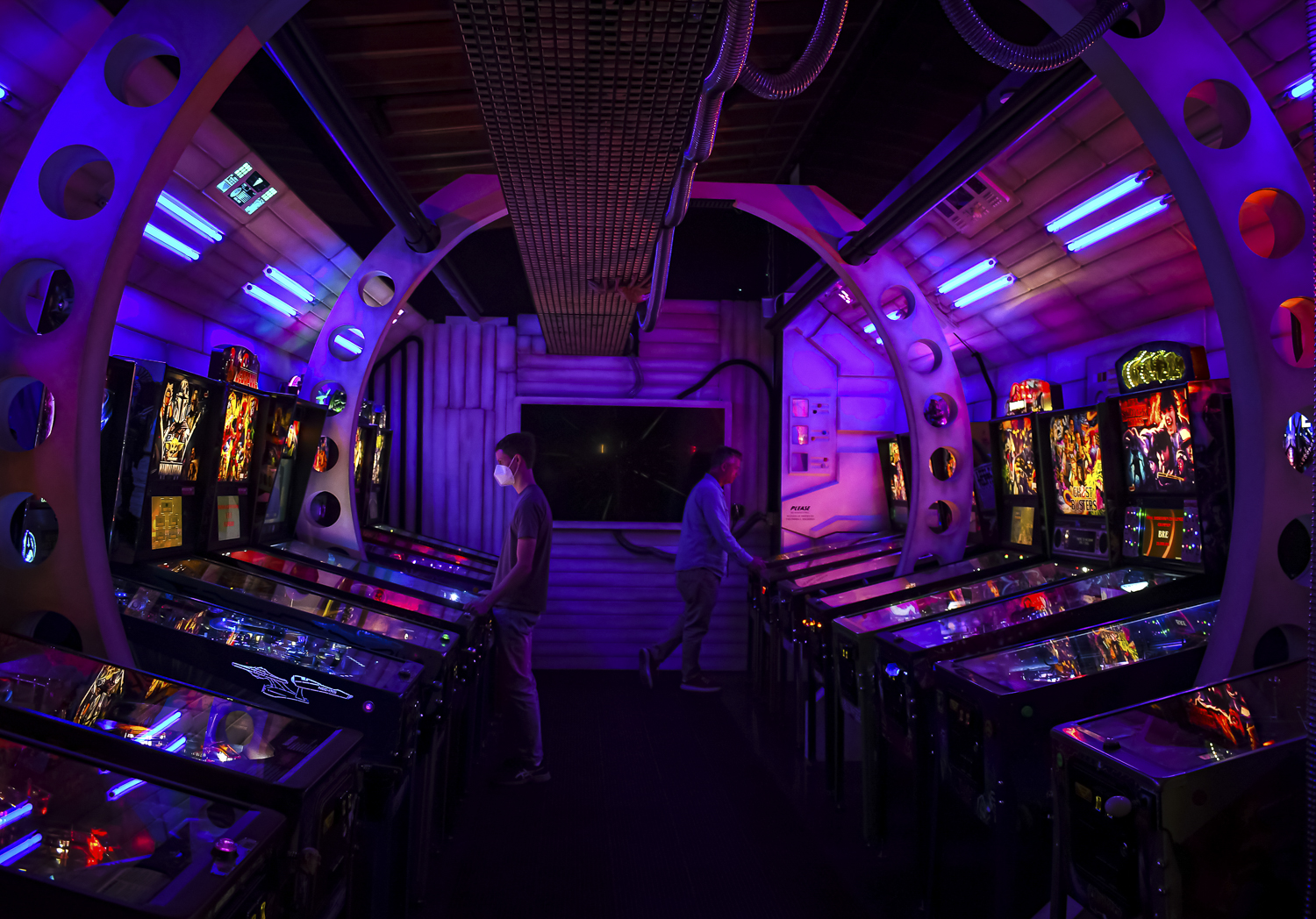 Having gained thousands of followers on social media and made online sales as far as New Hampshire — Revenge Of is a hit. Locals also shared an appreciation for the convenience of having a local store with a wide range of products.
"One thing that really drew me to the store was their selection of comics and other media, like books and Blu-rays," said D, a regular customer. "They seem to understand what's essential — and if they're missing anything, they're more than happy to get it for me. Having a local store that keeps up to date on everything is extremely convenient."
Keen on not being just "another store," the owners of Revenge Of made efforts to immerse the shop into the community by hosting a variety of events. One of which is Lotzilla, a market where many local vendors and artists display and sell their products and wares. Lotzilla was meant to create synergy in the neighborhood by inviting numerous local businesses and giving them a space to showcase their work while also having fun.
Revenge Of also hosts a pinball league consisting of dozens of players. The store recently started its second season of tournaments, which is set to conclude in January. The games have attracted many residents who enjoy the hobby.
"I'm a huge pinball fan," said Michael Myer, a local pinball player. "I was looking for a place and this place popped up on Google Maps, and it was kind of just perfect. I'm really happy I have somewhere I can play."
Even though they've been operating for less than a year, Revenge Of has already made a significant impact in their community, and the team is planning on hosting even more events, including book signings, winter Lotzillas and a coming celebration for their first-year anniversary.
"We all want people to come in and feel a sense of ownership or a sense of belonging here. … It's all about inclusivity."

— Jeff Eyser, Revenge Of co-owner
"[The community] is high-priority, like right up at the top because I think without having those community events, then it's just a store that's here for what purpose?" Eyser said. "We all want people to come in and feel a sense of ownership or a sense of belonging here. … It's all about inclusivity."