There's a mad rush for marijuana as anxiety reaches a high. But before you toke, local cannabis experts have some advice.
While grocery stores, gun shops and cable news outlets are doing big business as millions of people stock up on goods, marijuana dispensaries are also experiencing a bittersweet boom.
Weed sales are so hot right now that one upscale L.A. shop stopped accepting new members in order to meet the sudden spike in demand.
Most pot shops enjoy hectic, busy days like this once a year: on April 20, aka 4/20, the international day to smoke pot. But because of the current pandemic panic, edibles, cartridges, extracts and flowers are flying out the door.
"It's like having 4/20 five days in a row," says Cornerstone Collective founder and CEO Erika Kay. The Eagle Rock members-only dispensary no longer allows people to browse inside. Instead, customers are directed to order online and receive their goodies out at the curb at a scheduled time.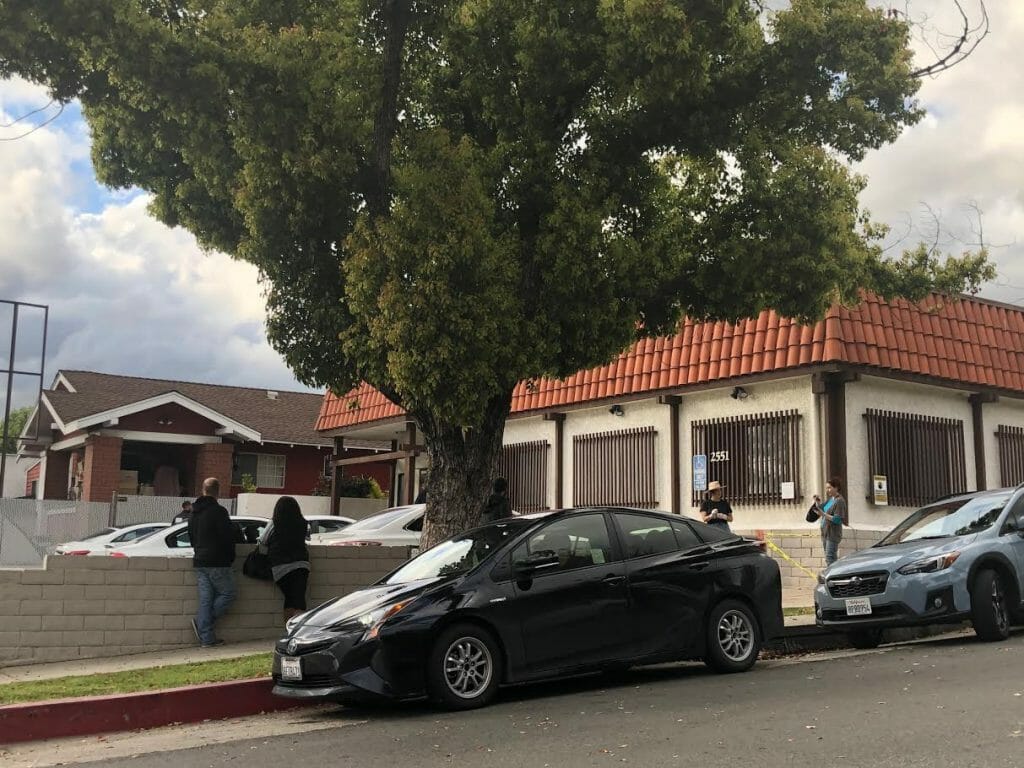 "There are lines everywhere around the country right now from people preparing to hunker down," Kay says. "They're making sure they have enough supplies for the next few weeks. But they also need something to ease their nerves and health conditions."
On Monday, San Francisco weed consumers experienced a different sort of panic when their mayor ordered a "shelter in place" decree that closed down a variety of "non-essential" businesses. Mayor London N. Breed's list of exceptions included banks, gas stations and grocery stores — but marijuana dispensaries didn't make the cut.
Before you could say, 'Let's riot in the name of Jerry Garcia,' none other than the San Francisco Department of Public Health deemed weed vital.
"Cannabis is an essential medicine for many San Francisco residents," the agency tweeted. "Dispensaries can continue to operate as essential businesses during this time." And so the rush on buds resumed in the Bay.
"The shelter in place orders that are across the six Bay Area counties are allowing the cannabis delivery services to stay operational, which I think is really wonderful," says former High Times culture editor Mary Jane Gibson.
According to the Los Angeles Times, the demand for weed has been a boon for delivery companies like Eaze, which has seen the average order volume rise by nearly 40%. First-time orders are also up over 50%.
Even the struggling MedMen "has seen substantial increases in online orders" and inside their swanky shops, the Times reports. The chain is claiming that sales have doubled compared to earlier in the month.
Going Smoke-Free
Mary Jane Gibson, an L.A. based writer who co-hosts the podcast Weed + Grub alongside actor/comedian Michael Glazer, is optimistic about the marijuana business, even during our current pandemic.
"For now, until the supply chain is disrupted, we are going to see growth in the weed industry," Gibson says.
She's grateful because she sees the value in cannabis helping people during these uncertain times.
She's not alone. Once a skeptic about marijuana's medical properties, CNN's Dr. Sanjay Gupta saw the light several years ago and admitted in an essay called "Why I changed my mind on weed" that "[Marijuana] doesn't have a high potential for abuse, and there are very legitimate medical applications. In fact, sometimes marijuana is the only thing that works."
Gibson, however, doesn't recommend that people smoke pot the old-fashioned way via joints, bongs or pipes. Because of COVID-19, alternative devices should be used.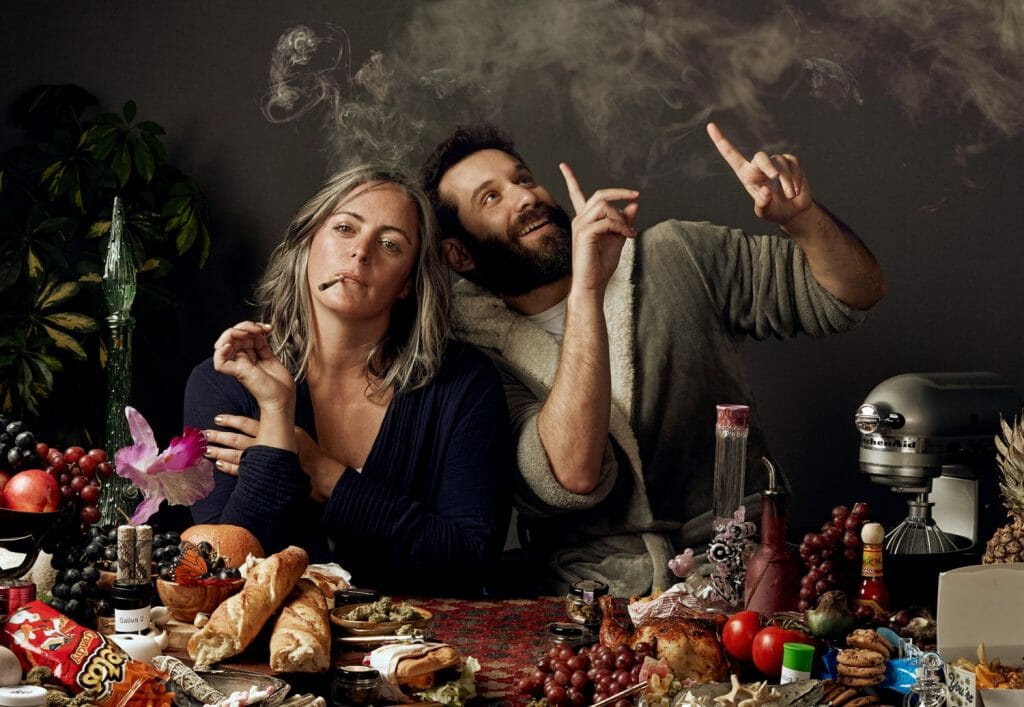 "We are advising people to stay away from combusting flower because coronavirus affects the lungs," Gibson says. In other words, healthy lungs are needed to fight off the virus.
Those who want to enjoy the relaxing effects of cannabis — but not have their senses overloaded — have a selection of options, Gibson says. She recommends vaporizing a high-CBD flower or trying a 1:1 TCH tincture, enjoying low-dose marijuana edibles or soaking in a tub with a CBD bath bomb.
"If they're freaked out and want to get high and they're not a regular cannabis consumer, I would tell them to stay away from anything that's going to be really strong," Gibson says, recommending low-dose edibles with 2-5 mg THC to start. She recommends the edible brand Satori, which makes low-dose mints and chocolates. Vaporizers and tinctures are also good alternatives to inhaling the typical way.
There's also sublingual strips, which involve popping a small piece of cannabis-infused material under your tongue and feel it quickly melt in your mouth.
"The cannabinoids, the THC and CBD are made bio-available because it goes quickly into your bloodstream as opposed to an edible which metabolizes through the liver," Gibson says. After 10 or 15 minutes, the high kicks in.
Weed Etiquette Gets a Makeover
Another L.A.-based cannabis connoisseur is encouraging the weed community to go smoke-free. Originally from Texas, Laganja Estranja is best-known for appearing on season six of "RuPaul's Drag Race" where she stood out via her many memorable dramatic moments.
Laganja is a wildly popular weed advocate who has hosted conversations on cannabis legalization at Trinity College in Dublin, Ireland and at Impulse in San Francisco. You may have seen her featured on the cover of Dope Magazine, which apparently made her the first LGBTQ+ advocate on the cover of a cannabis magazine.
"I think during this time of coronavirus, it's smart not to be sharing joints because of how the virus is passed," she says. "All I can say is if you're coming to hang out with me I have enough pieces for everyone to have their own personal one. Over here at the Ganja Gang, we are not letting this stress us out. There's plenty of weed to go around."
When asked what type of cannabis she recommends to Angelenos who have suddenly found themselves wanting to elevate, Laganja definitely has her favorite.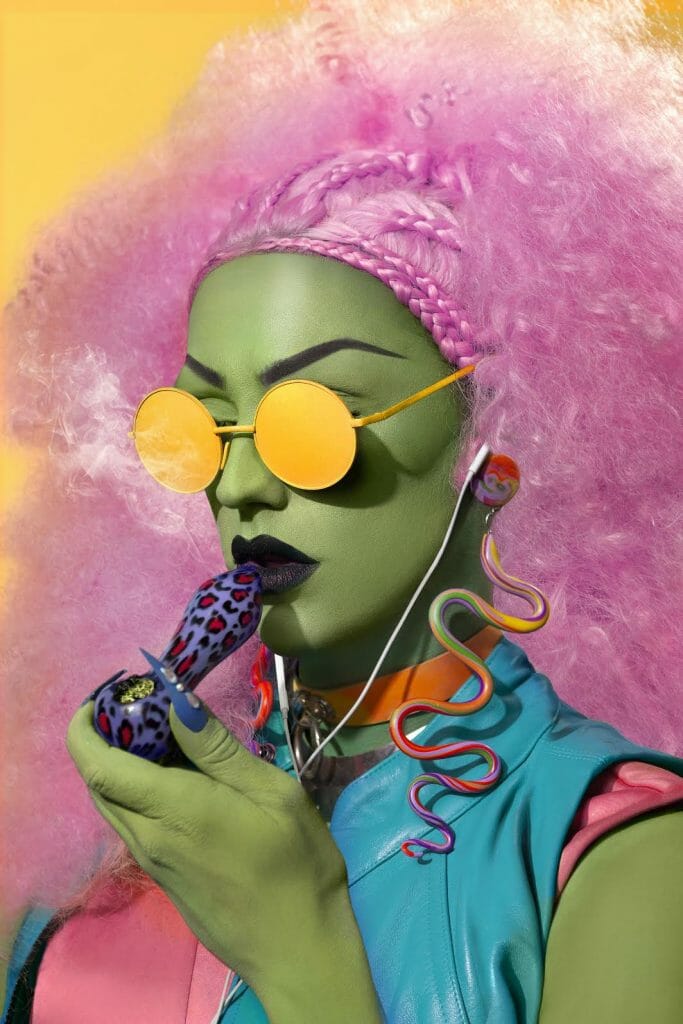 "My go-to is always a sativa with a citrus terpene profile," she says. "It's basically a natural anti-depressant. And my favorite is Tangie. I'm a Sativa Diva. I don't really consume indicas unless I'm ready for bed. Even at nighttime, I like to be active, I like to be awake."
Laganja says Tangie might be the best strain for a self-quarantine because it stimulates creativity.
"Especially during this time when we are all house-ridden, I don't want to feel like I'm stuck on the couch," she says. "I want to feel like this is a fun activity — a choice."
No matter how you choose to medicate, what devices are involved, which brands are ordered, or what goals you have as you raise your consciousness, Laganja says that like most things, consuming cannabis is a personal choice that should be customized depending on how you see it affect you.
"Cannabis is medicine, and medicine works in different ways for different people," Laganja says. "So what works for me might not work for everybody."