Simple, legal, safe, inexpensive tips to exit our problematic airport without waiting forever.
The food trucks were the red flags.

We should have known something was fishy in October when LAX announced it was setting up a new lot where passengers could get into their rideshare cars or taxis. It'll have great WiFi, they said, clean bathrooms, food trucks.
But if this was a faster, more organized plan for getting a Lyft home after a long flight, why would anyone need tacos? Did they know it would be an epic wait? Who knows, but those food trucks were counting on it.
But we're Angelenos, we're not going to wait for a dumb dayglo green bus to scoop us up and take us to some new lot to wait on a car with hundreds of others. And for damn sure we're not going to pay $6 for a taco with a bunch of basics from Scottsdale.
Listen to Steve Lopez: Quit being a baby, take the Flyaway
"We're too busy to cook, so now we tap an app to have a burrito delivered to our door," Steve Lopez, the long-time Los Angeles Times columnist wrote in yesterday's paper. "And we consider ourselves too good for shuttles or, God forbid, the FlyAway bus."
It might not always be the case, but for now, this clean, comfortable bus cost less than $10, makes no stops between the airport and your destination, includes free Wi-Fi and is rarely full.
With the inner lane of the departure loop now free of taxis and cars, the FlyAway will be easy to spot. It's a quick, quiet exeunt from all the drama at the airport.
Sure it probably isn't dropping you off at your doorstep, but when you instead order a rideshare from either the Union Station, Hollywood, Van Nuys or Long Beach stops, it'll arrive in minutes —not hours — and soon you'll be home.
Take the free Green Line shuttle to El Segundo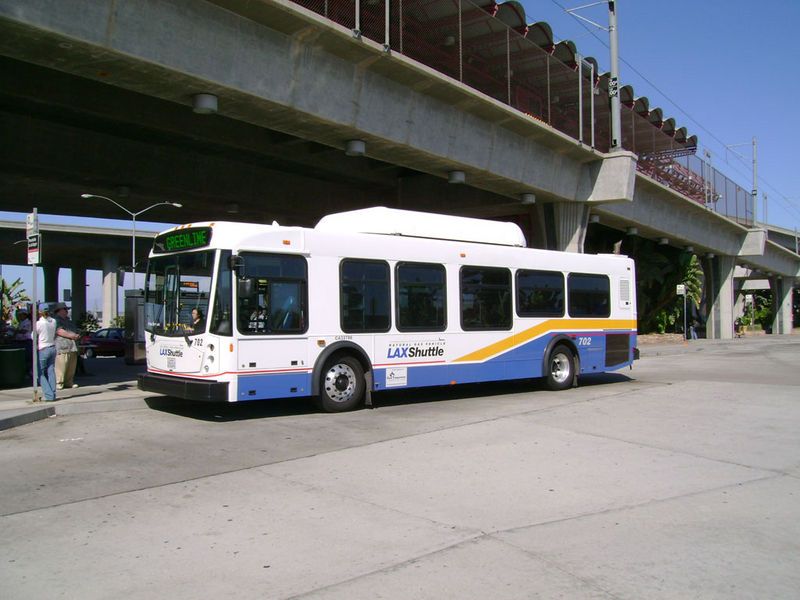 As great as the FlyAway is, it's not right for people who live in South L.A. or the Beach Cities. That's where the Green Line Shuttle comes in.
Intended to connect LAX passengers to the Green Line light rail, you can use it to GTFO of the terminals and into the Green Line parking lot where you can hail your rideshare. Because of its close proximity to the 105/405, within minutes you'll be on the freeway and begging your rideshare driver to hand over the AUX cord.
This bus is free, but they may want you to show your TAP card to "prove" that you're going to use the light rail. Don't have a TAP card? You can get them at any station, and collectable ones are even available on eBay. Go crazy.
MedMen is Offering Adults a Free Uber Ride from LAX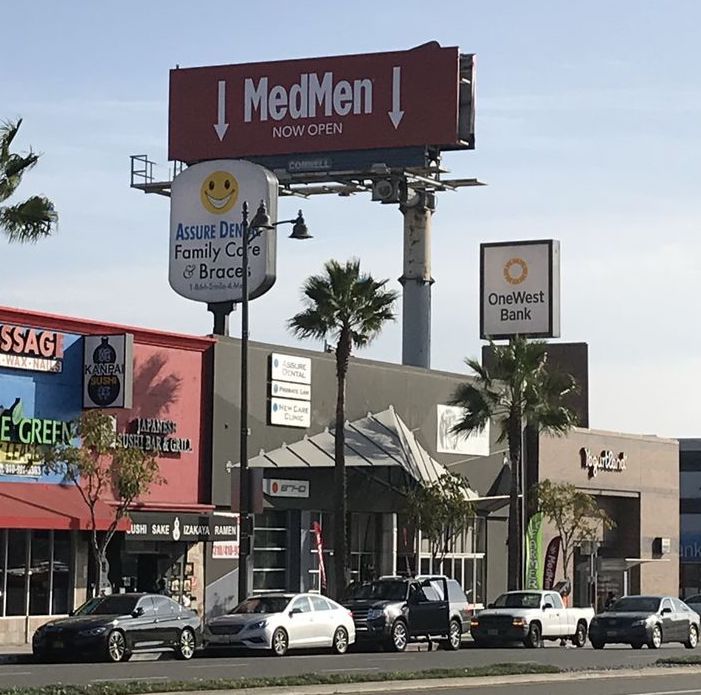 The Culver City-based corporate weed chain has aggressively tried to brand themselves around L.A. over the last few years.
There's been amusing billboards, full-page ads and now this timely promotion to get weary travelers onto their doorstep.
The company announced yesterday via email and last night on Twitter that all you have to do is call their store (424-290-8030) on nearby Sepulveda (a few blocks from the In-n-Out) and tell them you need a ride.
They will arrange an Uber for you that will take you to the shop. Nowhere does it say that a purchase is necessary, so if you don't partake, what did MedMen lose, a few bucks?
But know this: Uber drivers hate hate hate sitting in a lot for a long time only to take someone and their luggage from LAX to nearby Westchester. Throw your guy a few bucks in a tip. Or better yet, after you do what you do at the shop, and you need a ride home, see if he can wait a few minutes and use him to drive you home via your app.
While you ride home ask him if he really would quit driving if AB5 forces him to be an employee of one of the rideshare companies.
Why is MedMen doing this? Somehow despite having pricey, top-shelf kush, they have figured out a way to lose a fortune in the great Green Rush. This year they've lost $277 million and counting. Spending less than $10 to get punchy travelers to the doorstep of one of their Apple Store lookalike shops seems like a smart move.
Unrecommended methods to get out of LAX
Online you will hear a variety of alternatives to bypassing the LAX-it. Let's list them.
Hop on a rental car shuttle, tip the driver and hail your rideshare from their lot.
Get on a hotel shuttle, tip that driver and order your Uber/Lyft from there.
Get on the shuttle for The Parking Spot, get off, go to In-n-Out, have a burger, then get your ride.
Have a friend pick you up.
Use UberBlack which can still pick up passengers at the terminals.
Numbers 1-3 may have worked pre-LAX-it, but the odds are low that these companies want to fill up their shuttles with people who are not going to use their services. By this point, those shuttle drivers are probably wise to your scheme and will request proof that you aren't just catching a free ride. That confrontation will only slow up those vehicles for actual paying customers and now you are part of the log jam. Don't be that guy.
Likewise, your friends love you, but why would you put them through a roundtrip excursion to that crazy airport and all the traffic in between? Be a better friend and don't put them in that position.
UberBlack is about $100 from LAX to Hollywood. That's $93 more than FlyAway to Hollywood. If you have that much money to burn you should be giving more to the poor.